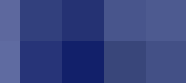 Registration form:
 
 

 
Please register me for the AllChemE event on:




 
Title
 

Family Name

*

 

First Name

*

 

Organisation

*

Contact Address
 
Postcode
 
City
 
Country
 
Telephone
 
Fax
 
Email

*

 
 
 
 
All fields marked with an asterisk (*) are required.
 
For security reasons, registration should be done at least one week prior to the event. People submitting later registrations may be refused entry to the Parliament.

I would also be interested in an AllChemE seminar on a particular topic (describe below)
 
 
 
 
Collection and use of User Details

Personal details of users of this website will be collected from the website s contact and registration forms and processed upon registration to our website. All personal information is collected with the knowledge of users of this website via the websites order and registration forms only.

This information is collected for the following purposes:
- registration confirmation;
- to notify users of relevant new AllChemE seminars or publications.


If you do not wish to receive information about our seminars or publications, please tick this box.

We will take all necessary precautions to maintain the confidentiality of personal data gathered in the context of this website. In accordance with the Belgian law of 8 December 1992, you have the right to access, correct, verify and delete data concerning you. To do this, simply send a written request to the following address: AllChemE, c/o Cefic, Ave. E. van Nieuwenhuyse 6, 1160 Bruxelles, Belgium, or by e-mail to and AllchemE will modify and update its information accordingly.